Drying wet dogs can be tiring, isn't it? With our Fluffy Puppy Dryer, forget the hassle of drying wet dog. Place dog dryer on your dog and attach to virtually any blow dryer to dry your dog quickly.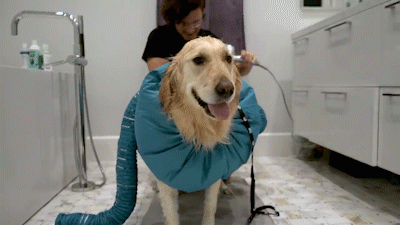 DESIGNED FOR YOUR DOG:
help reduce the fear of the hair dryer,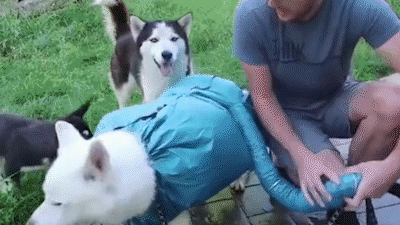 TIME-SAVING:
Our pet dryer saves effort and you dry your pet in minutes.
EFFICIENT DEVICE:
This dog blow dryer will inflate and send a constant stream of warm air around your dog's body to dry them quickly and efficiently without the need for a towel.