20 ft. High pressure hose for greater reach. M22 Universal Threaded Twist On Hose & Trigger Handle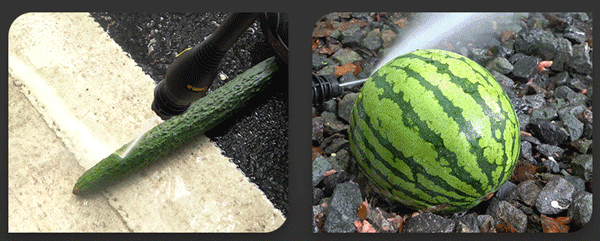 Soap applicator to apply soap to completely clean any surface
35 ft power cord with inline GFCI for use on all exterior outlets
Safety Tips:
Never point the gun at any person or pet, never allow children to play around a pressure washer when it is in use.
always release any pressure by squeezing the gun trigger before disconnecting the hoses and nozzles.
It is strictly forbidden to use the machine without water.
Package includes
Sharing from customers
FAQ
A.
This pressure washer provides a 12-month warranty, if there is any question, please feel free to contact us by email. Thanks.
Q. Can I use hot water in my pressure washer?
A. The standard pressure washer is meant to be used with cold water. Using hot water in one of these machines could damage the pump.
Q. How do I clean out a clogged nozzle?
A. Always shut off the machine and disconnect the spray gun before examining the nozzle. If it is clogged, you can use a small, thin piece of wire to poke out any obstructions. Then, run water through it again to remove any remaining debris. Connect it to the pressure washer and try again.